Premium Wooden Sunglasses Collection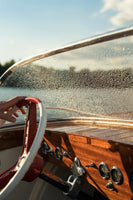 Natural Real Wood Sunglasses
At Engleberts we put a little more into our Sunglasses than others. Each pair is uniquely Handcrafted.
Due to differences in wood grains, no two will be exactly alike. Making your pair of glasses one of a kind.
All our Wood Sunglasses are Polarized, Lightweight and provide 100% UV Protection.
You will also find our Sunglasses to be made of Real Natural Wood, Eco-Friendly, Sustainable, Artisan Engraved and Stylish. 
Our lenses are Anti-Reflective, Cat 3 Lenses.
We use Stainless Steel Spring Hinges for durability and when it's all said and done, you get a great value and a pair of sunglasses that are as unique as you are.
Something Better!